MOVES Open House - 2022
May 24-26, 2022
Come to the MOVES Open House and see all the great things that the MOVES Institute has been doing as well as some of the latest work from the best companies in modeling and simulation!!
The three day event has presentations and demos from:
Government leaders in the M&S field
MOVES Institute faculty members on their research
MOVES students
NPS faculty presenting interdisciplinary research with MOVES
MOVES alumni discussing their work in the DoD M&S Community
Briefs and demos from industry leaders on their current work, including:

Microsoft
Epic Games
Cole Engineering
BAH
Improbable Games
Ad hoc Research
Designori
Clostra
Keynotes
This year we are lucky to have three amazing keynote speakers:
Mr. Douglas K. Hoffman - Director, Operations Analysis Directorate, Headquarters
Marine Corps Combat Development and Integration
Mr. Paul Mann - Department of the Navy, Chief Engineer ASN (RD&A) / DASN (RDT&E)
COL Randall Verde - Deputy Director of the U.S. Army Modeling and Simulation Office (AMSO)
Final Agenda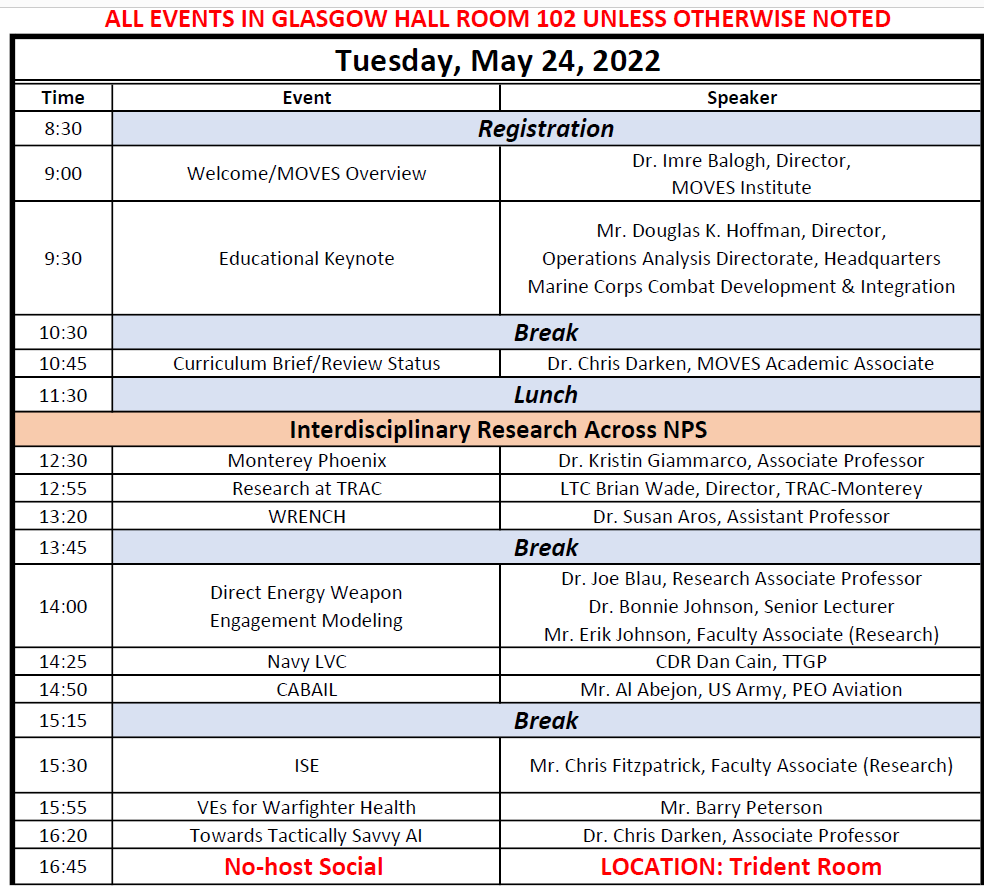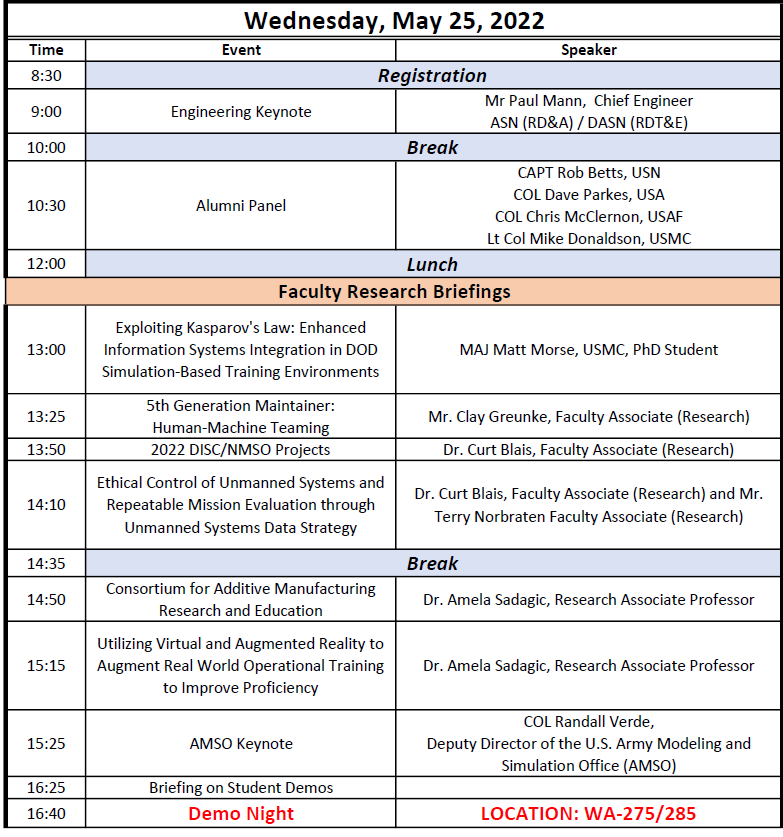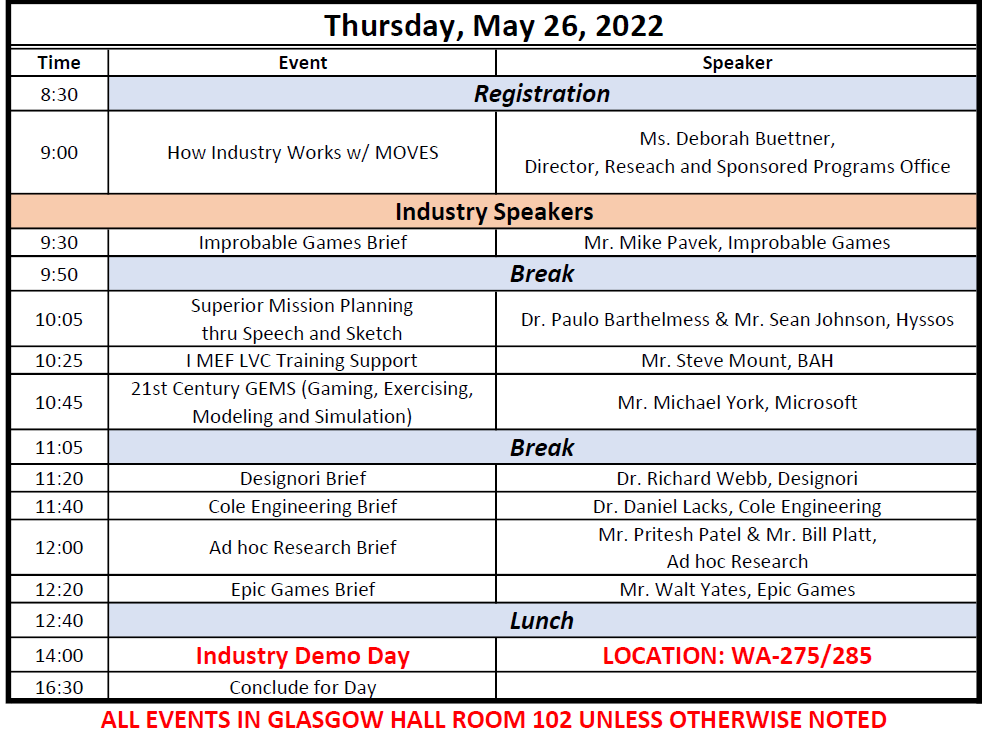 Two Ways to Attend
Preferred method:
Attending in person is preferred for three reasons:
In-person attendance provides interactions between participants in each other in a natural and relaxed manner which delivers the best exchange of information. Many people state that the true value of events are in impromptu discussions which happen between the presentations
The true value of the technology demonstrations are difficult to understand in a virtual setting.
After COVID, we get to see our friends again!!
All events will be held on the NPS Campus in Monterey:
The presentations will be held in Glasgow Hall (Room 102).
The social will be held at the Trident Room in Hermann Hall.
The demo night will be held in Watkins Hall (Room 275/285).
This map has highlighted all the locations as well as open parking lots.
Alternate method:
Virtually via Zoom for Government. The Zoom invite will be promulgated the week before the open house.
Registration
Although there is no cost to attend, whether you are attending in person or virtually, please register here.
Registration allows us to plan for the correct number of attendees. It also allows us to keep you up to date with the latest information about the event. Finally, it permits us to complete procedures to get base access for those without the required DoD identification.
Lodging
For active duty and DoD civilians on orders, information about on-base lodging is available here.
For others, there are many hotels in the Monterey area, some within easy walking distance of NPS.
Getting to NPS
Information on how to get to NPS is available here.
COVID
All attendees will have to comply with NPS COVID restrictions. Current NPS COVID restrictions can be found here.