MOVES Open House 2024 Content
Welcome to the MOVES 2024 Open House Page!
The 2024 MOVES Open House will be held June 4-6, 2024, at the Naval Postgraduate School in Monterey California.
Although the 2024 MOVES Open House is still several months away, we are hard at work on it. And this is the right place to check for the latest information - it will be posted here first.
2024 MOVES Open House Keynote Speakers
2024 Army Keynote Speaker
Army Keynote Speaker
Colonel Heath McCormick, USA
COL McCormick is currently the deputy director of the Army Modeling and Simulation Office (AMSO).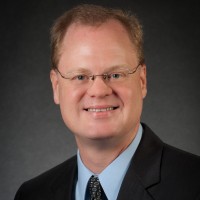 2024 Industry Keynote Speaker
Industry Keynote Speaker
David Allsop - Boeing Corporation
David Allsop is currently Chief Systems Engineer at the Boeing Company and the co-chair of the NDIA Modeling and Simulation sub-committee.
Links to Previous MOVES Open Houses